James E. Gwin Student Employee Recognition Award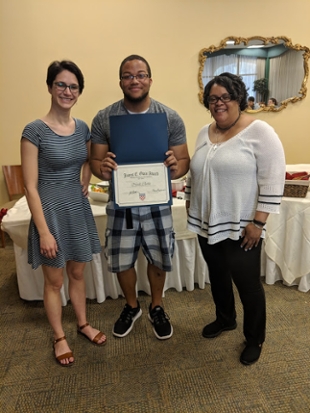 The Boatwright Memorial Library employs approximately a hundred students each academic year. Our student employees provide an array of services, including technological services, preservation and conservation work, customer service, and for information assistance. Each year Boatwright Memorial Library staff members are encouraged to nominate student employees who consistently demonstrate the following characteristics in their job performance: dependability, flexibility, enthusiasm, excellent quality work performed, and the desire to serve the library, the university, and the community. Creativity, initiative and/or job performance above the call of duty may be deciding factors in choosing the recipient. The recipient receives $1000 and a recognition plaque during National Student Employment Week, which is a week designated to honor and recognize the contributions of all student employees. Boatwright Memorial Library takes time to recognize all student employees and the services they provide during that week.
Pictured is Noah Clarke, the 2018 award recipient.