University Libraries E-Newsletter
September 2017
Providing diverse information resources, personalized services, and creative learning spaces, the Libraries connect with students, staff and faculty on a daily basis. This e-newsletter features upcoming events as well as highlights on various new library services and sources.
From the University Librarian - Kevin Butterfied

Under the leadership of President Ron Crutcher, the university community has articulated a vision and strategic plan, Forging our Future, Building from Strength. This plan will guide our institutional priorities for the coming years and help ensure and extend our position as a premier liberal arts institution. In Boatwright Memorial Library, the Parsons Music Library, and the Curriculum Materials Center we have aligned the Library's strategic plan with the University's plan and we will use it to guide decisions and resource allocation.
The University Libraries are integral in the realization of the university's plan to emerge as a leader in higher education, preparing students to contribute to, and succeed in, a complex world; producing knowledge to address the world's problems; and modeling the way that colleges and universities can effectively meet the challenges of our time.
The library staff engages with students and faculty by introducing students to information-retrieval strategies and research methods, particularly through first-year seminar research sessions. Always listening to our campus community, our staff ensures that the library's varied collections — digital, print, media, and archival — make it the interdisciplinary crossroads of the university.
Creating a Digital Archive: Songbirds and Sirens: Music 134

An interview with Dr. Jessie Fillerup, Assistant Professor of Musicology

In the spring of 2017, Dr. Jessie Fillerup worked with the University Libraries to archive a collection of student work on UR Scholarship, the university's digital archive of student and faculty research. The following interview describes the purpose and process of sharing student projects.

Why did you decide to collect and display student work on UR Scholarship?

Dr. Fillerup: I received the initial idea from a discussion in the Faculty Humanities Seminar. We were exploring ideas for curation and displaying course materials, including syllabi and student work.  I began thinking about student projects in Songbirds and Sirens and how the class reflected a shared experience.  How could we share that experience with the campus community?  I chose the projects that would be represented and put them on display in UR Scholarship. It's important to note that the projects not only speak to what we studied in class, but also to the broader national dialogue of misogyny, sexual violence and politics.  Our discussions on opera took place against the backdrop of the 2016 presidential campaign.  There was also an immediacy and relevance between the projects and what students were experiencing on campus because of the sexual assault incidents.
Could you briefly describe the Songbirds and Sirens collection?
Dr. Fillerup: The collection of individual student projects are either research papers or opera librettos. A libretto is the text used for the performance of an opera, much like the script of a stage play.  The collection is also a curation of a shared classroom experience exploring transhistorical themes in opera and contemporary culture. Even though the students worked on the projects individually, they shared them with one another through presentations or through the performance of scenes. Projects were remarkable in their novelty and breadth. For example, some were inspired by ancient Greek texts and others by more contemporary operas, such as those by Giacomo Puccini. One student used feminist theory to interpret a 19th century Italian opera that expressed themes more congruent with contemporary feminism than many of the films produced today.
Why did you choose UR Scholarship as an archival repository?

Dr. Fillerup:  I was seeking a venue that was easily accessible and offered a permanent archive.  I also wanted a safe and secure location for student work, since some of their writings reflected personal issues. UR Scholarship offers the ability to archive materials for on-campus viewing or open access viewing and I liked the choice of on-campus access.  It also offered me the opportunity to promote UR Scholarship to students and make them aware of the faculty and student research at the University of Richmond.
For more information on Songbirds and Sirens, connect to the UR Scholarship to read more about the assignment's purpose and to view the individual projects.

- Lucretia McCulley, Head, Scholarly Communications, Boatwright Library
Sharing Scholarship: Fall 2017 Faculty Workshops@Boatwright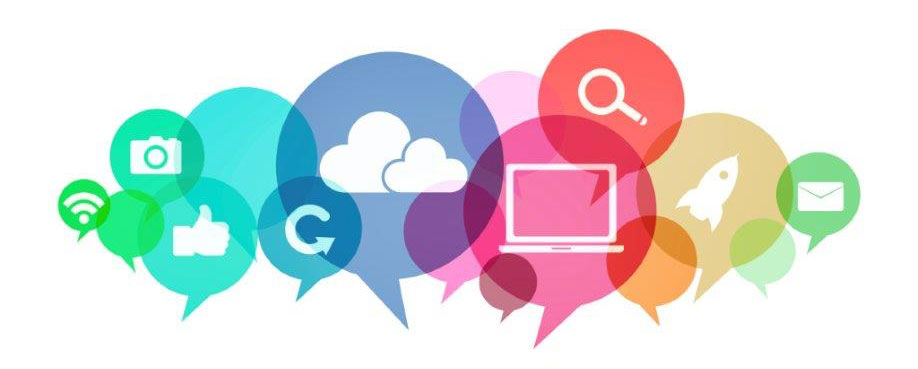 At the conclusion of the 2016-2017 academic year, the "New Models for Disseminating Knowledge" Faculty Learning Community recommended providing opportunities for further education and discussion on open scholarship and open educational resources.  Boatwright Librarians have initiated a fall semester faculty workshop series focusing on sharing scholarship.  
The series opens on September 27 with Brandon Butler, Director of Information Policy at the University of Virginia.  Butler will provide a workshop on "Authors' Rights: Use the Law, Share Your Scholarship, Change the World".  On October 9, Ian Sullivan from the Center for Open Science in Charlottesville wil provide workshops for both science and social sciences faculty on "Open Tools, Open Practices, Open Science". Librarians Samantha Guss and Lucretia McCulley will conclude the series with a workshop on "Open Educational Resources" on November 1.  For more details and to register for any of the above workshops, please connect to the Sharing Scholarship webpage.
Archives
Follow us on Facebook


Oops! Something went Wrong.
----------------------------
Message: Decoding failed: Syntax error
Code: 0
File: /WWW/includes/zend/ZendFramework-1.10.5-minimal/library/Zend/Json.php
Line: 93
Trace: #0 /WWW/repos/kp4/includes/kp4/php/Artemis/Utilities/Feeds/Frontend/Facebook.php(51): Zend_Json::decode('', 0) #1 /WWW/repos/kp4/includes/kp4/php/Artemis/Utilities/Feeds/Frontend.php(67): Artemis_Utilities_Feeds_Frontend_Facebook->makeFeed() #2 /WWW/repos/kp4/includes/kp4/php/Artemis/Utilities/Feeds/Frontend/Facebook.php(47): Artemis_Utilities_Feeds_Frontend->setXml() #3 /WWW/external/library/about/newsletters/2017-09.html(193): Artemis_Utilities_Feeds_Frontend_Facebook->setXml() #4 {main}
----------------------------