University Libraries E-Newsletter
November 2017
Providing diverse information resources, personalized services, and creative learning spaces, the Libraries connect with students, staff and faculty on a daily basis. This e-newsletter features upcoming events as well as highlights on various new library services and sources.
From the University Librarian - Kevin Butterfied

The University Libraries have had a busy and energetic Fall term, including the addition of several new staff members. They have had a fantastic impact on library services and we are looking forward to their continued success.
The UR Scholarship Repository, built through the hard work of Lucretia McCulley (Head of Scholarly Communications and Access Services), the Access Services staff and the Law Library staff, has surpassed one million downloads! This milestone is a great testament to the excellent research produced and published by the University of Richmond faculty, staff, and students.
Thank you for you continued support of the University of Richmond Libraries.
A Warm Welcome to New Faces in Boatwright
Boatwright Library welcomed several new library staff members at the beginning of the fall semester.  We hope these introductions will assist you in getting to know them.

Taylor McNeilly is the new Processing and Reference Archivist in Rare Books and Special Collections where he focuses on processing new collections and providing reference assistance. Prior to arriving at Richmond, Taylor worked at the Congregational Library and Archives in Boston, MA as their Digital Archivist. A fun fact about Taylor: He has a wonderful deaf cat who moved down with him from the Boston area.

Luci Ortiz is a User Support Specialist at Boatwright Library, assisting users with a wide variety of inquiries. Luci recently moved to Virginia from New Mexico where she worked as a Library Specialist in Government Documents at New Mexico State University. One fun fact about Lucy is that she is ambidextrous, thanks to an elementary school teacher who discouraged her preference for writing left-handed. 

Jen Thomas is the new Book Arts Studio Coordinator, working with the university community to develop and implement print, book, and makerspace programming. Prior to joining Boatwright, Jen was the Design Arts Teaching Artist at the Chicago Center for Arts & Technology and previously taught graphic design and book arts at DePaul University, the American Academy of Art, and The Chicago High School for the Arts. When she is not book-arting, she fancies herself an amateur taxidermist.
Lauren Tolson is a User Support Specialist, providing service and assisting users throughout the library. Prior to working at Boatwright, Lauren was a student-athlete and played on the women's basketball team for five years, graduating in 2016. Lauren's fun fact is that during those five years, she was the 23rd member in history to join the 1,000 point club and 23 was also her basketball jersey number.
Finding Data with a Faculty-Librarian Collaboration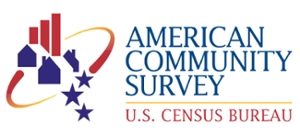 There are many examples each semester of librarians working together with faculty members to use specialized library resources that are tailored to the class's assignment. In the social sciences, data and statistics are one type of such specialized resources available through the library. An example of a long-running librarian-faculty collaboration is the "Hometown project" in Sociology 101: Foundations of Society, an assignment originally designed by Elizabeth Ransom, Associate Professor of Sociology, and now used by several other Sociology faculty members.
For this project, students investigate demographics and social change in their own United States hometowns or in an adopted hometown of their choice. They begin by recording their anecdotal impressions of characteristics like racial and income diversity, education levels, and housing in their hometowns.
The librarians are invited in for the second piece of the project. The students come to the library computer lab for a class session led by Samantha Guss, data and government information librarian, and Sojourna Cunningham, sociology librarian, that introduces them to data from the U.S. Census Bureau that they will use to gather empirical evidence about their hometowns to compare to their initial impressions. That evidence includes tracking their hometown's population, income, racial composition, and other statistical measures. In this class session, the librarians cover basics about the U.S. Decennial Census and American Community Survey (ACS) – how the data are collected, how statistical tables are disseminated, and geographic concepts – and how these surveys have changed over time. The students use the library database Social Explorer, which repackages Census and other data into easily understandable maps and tables, to determine an appropriate geographic unit of analysis and to look up demographic data about their hometowns. Along with Social Explorer, the librarians also introduce American Factfinder, the Census Bureau's free tool for data access, and the concept of free government information. The students take the data they've gathered and work in groups to compare and contrast what they've found and start to build theories about why change has occurred (or not) in their hometowns.
The Sociology 101 hometown project is an example of collaboration between faculty and librarians on an assignment that utilizes unique library resources and librarian expertise to introduce students to important primary sources in their discipline in a way that is personally relevant to them.
--Samantha Guss and Sojourna Cunningham
UR Scholarship Celebrates 1 Million Downloads
UR Scholarship, the open access digital archive of faculty and student research, reached 1 million downloads on September 19, 2017. Commencing in August of 2013, the archive now contains over 11,000 materials, primarily focusing on published research by faculty.  Researchers from around the world can access and read the university's scholarship without a paywall.
Archives
Follow us on Facebook


Oops! Something went Wrong.
----------------------------
Message: Decoding failed: Syntax error
Code: 0
File: /WWW/includes/zend/ZendFramework-1.10.5-minimal/library/Zend/Json.php
Line: 93
Trace: #0 /WWW/repos/kp4/includes/kp4/php/Artemis/Utilities/Feeds/Frontend/Facebook.php(51): Zend_Json::decode('', 0) #1 /WWW/repos/kp4/includes/kp4/php/Artemis/Utilities/Feeds/Frontend.php(67): Artemis_Utilities_Feeds_Frontend_Facebook->makeFeed() #2 /WWW/repos/kp4/includes/kp4/php/Artemis/Utilities/Feeds/Frontend/Facebook.php(47): Artemis_Utilities_Feeds_Frontend->setXml() #3 /WWW/external/library/about/newsletters/2017-11.html(207): Artemis_Utilities_Feeds_Frontend_Facebook->setXml() #4 {main}
----------------------------