University Libraries E-Newsletter
January 2018
Providing diverse information resources, personalized services, and creative learning spaces, the Libraries connect with students, staff and faculty on a daily basis. This e-newsletter features upcoming events as well as highlights on various new library services and sources.
From the University Librarian - Kevin Butterfied

As our Spring semester begins and we eagerly await the arrival of warmer weather, we also turn our eyes back to the task at hand. Classes have resumed and research begins anew. In this issue we highlight not only the breadth of resources available in the library but the wider world of resources we can acquire through interlibrary loan and document delivery. We will also hear from our new Reference/Processing Archivist, Taylor McNeilly, about his experiences processing the papers of Rev Wyatt T. Walker.
We hope you have a warm, pleasant and productive semester!
A Warm Welcome to New Faces in Boatwright
Boatwright Library welcomed several new library staff members at the beginning of the spring semester.  We hope these introductions will assist you in getting to know them.

Natisha Harper joins Boatwright Library as the new School of Professional and Continuing Studies Librarian. Prior to arriving at Richmond, Natisha served as an information advocate/librarian at Norfolk State University, Ringling College of Art and Design, the Environmental Protection Agency, and the Nasher Museum of Art at Duke. While serving as an intern at the Nasher Museum of Art, Natisha was able to condition a painting by the famous artist Jacob Lawrence.
Jalesa Taylor is a new Resource Sharing Specialist in Boatwright Library. Every time a user requests or receives an item through interlibrary loan, Jalesa or Sam Schuth are processing it. Jalesa previously worked as a librarian for Chesterfield County Public Schools and as an adjunct history professor at John Tyler Community College. Jalesa is an avid home chef with aspirations of appearing on a cooking competition.
Kimberly Wolfe is the new Digital Collections Librarian, working to digitize unique collections held by the university, and to begin building a digital library of these materials. Kimberly is not new to Boatwright and comes to this position from the Resource Sharing Department, as well as previous work in Technical Services at the Law Library. Her background consists of experience in museums, libraries, and archives along with art, art history, and photography. Outside of work, Kimberly and her husband manage a neighborhood storytelling and oral history project called Battery Park Stories.
Updates from Rare Books and Special Collections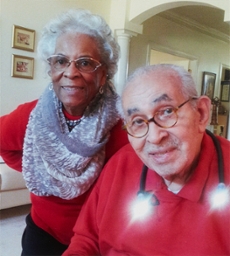 The Galvin Rare Book Room is closed this semester for renovations, but staff members are moving ahead on numerous projects behind the scenes. Of particular note is the continued processing of the Dr. and Mrs. Wyatt T. Walker Collection, eponymously named for the Rev. Dr. Wyatt T. Walker, a major Civil Rights Movement figure, prominent anti-apartheid advocate, and preeminent theologian and scholar on the Black Gospel tradition and its foundation in black gospel music. Theresa Ann Walker, who also participated in the Civil Rights Movement alongside her husband, also donated material to the collection. For more information on Dr. and Mrs. Walker, the collection, the progress preparing it for public access, and other RBSC updates, check out the Something Uncommon blog at rarebooks.urlibraries.org.
-Taylor McNeilly, Reference and Processing Archivist
Bringing it to Your Desktop and Your Door: Resource Sharing Facts & Figures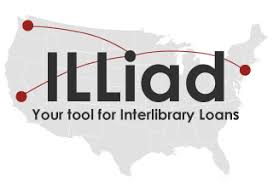 One of Boatwright's most popular and acclaimed services is interlibrary loan. Each year, resource sharing staff members process and locate thousands of requests for faculty, staff and students. For example, during the fall semester of 2017, the department investigated, pulled, and shipped close to 1,200 requests. Staff members also scanned nearly 7,900 pages for other libraries as well as Boatwright Library users.
In the last year, the University Libraries provided 7,016 items to other libraries including loans and scanning. For our users, we borrowed 3,765 items. Among Virginia colleges and universities, we remain a top net lender, which means that we lend to others more than borrow from them. The schools that we lend items to most frequently are UVA, VCU, and Davidson with an average turnaround time of 10-11 hours. We borrow materials most frequently from VCU, UVA and the College of Saint Rose in New York.
Boatwright also shares and requests materials from outside the United States. Last year we had a borrowing request from Canada and received scanned materials from Australia and South Africa. One of the most unusual requests in the past year was a large, rare multi-volume set for a professor that totaled 60 issues.
Resource sharing staff are always available to meet your needs beyond the University Libraries collections.
-Travis Smith, Project Manager, Library Facilities and Resource Sharing
Knowledge Unlatched: Sustainable Open Access
The University Libraries are supporting Knowledge Unlatched (KU), an award-winning open access service provider in Germany offering a global library consortium approach to funding open access books in the humanities and social sciences. The KU Select initiative funds fully open access books under a CC-BY license by bringing libraries from all around the world together to share the costs of "unlatching" the content. KU's vision is a sustainable market where scholarly books and journals are freely accessible for each and every reader. Knowledge Unlatched recently chose Unthinking Mastery: Dehumanism and Decolonial Entanglements (Duke University Press, 2017) by Dr. Julietta Singh, Associate Professor of English and WGSS, as a KU selected book for 2018. In addition, the journal, Religions, edited by Dr. Peter Kaufman in the Jepson School of Leadership Studies, has also been included in the KU journal list.
-Lucretia McCulley, Head of Scholarly Communications
Archives
Follow us on Facebook


Oops! Something went Wrong.
----------------------------
Message: Decoding failed: Syntax error
Code: 0
File: /WWW/includes/zend/ZendFramework-1.10.5-minimal/library/Zend/Json.php
Line: 93
Trace: #0 /WWW/repos/kp4/includes/kp4/php/Artemis/Utilities/Feeds/Frontend/Facebook.php(51): Zend_Json::decode('', 0) #1 /WWW/repos/kp4/includes/kp4/php/Artemis/Utilities/Feeds/Frontend.php(67): Artemis_Utilities_Feeds_Frontend_Facebook->makeFeed() #2 /WWW/repos/kp4/includes/kp4/php/Artemis/Utilities/Feeds/Frontend/Facebook.php(47): Artemis_Utilities_Feeds_Frontend->setXml() #3 /WWW/external/library/about/newsletters/2018-01.html(207): Artemis_Utilities_Feeds_Frontend_Facebook->setXml() #4 {main}
----------------------------